On July 13th, 2021 the Royal Canadian Mint issued a new two dollar coin into circulation in celebration of the 100th anniversary of the discovery of Insulin. The coin celebrates the collaboration of four Canadian Medical Hall of Fame Laureates, Sir Frederick Banting, MD, Charles Best, MD DSc, James Collip, MD PhD and John Macleod, MD, that led to the isolation and purification of insulin.
Frederick Banting developed the theory that a pancreatic substance could be extracted as a possible treatment for diabetes and led the research; John Macleod provided a laboratory and equipment at the University of Toronto and assigned Charles Best as a lab assistant; and biochemist Charles Collip purified insulin extracts for use as an effective diabetes treatment. This ground breaking discovery offered a life-saving treatment to people whose lives would previously have been cut short by diabetes. Explore the impact Canadians continue to have on improving diabetes research and treatment. 
Designed by Kitchener-Waterloo, Ontario artist Jesse Koreck, the reverse of the $2 circulation coin features a monomer, a building block of the insulin molecule. Also displayed are scientific instruments used in the early formulation of insulin (vial, mortar and pestle, and Erlenmeyer flask) overlaid on a maple leaf, as well as red blood cells, glucose, and insulin molecules. The words 'INSULIN'/ 'INSULINE' appear on the coin's outer ring, as do the years '1921' and '2021', highlighting the anniversary. The laboratory instruments represent the "tools of the trade" of the four researchers behind the discovery and application of insulin for human use.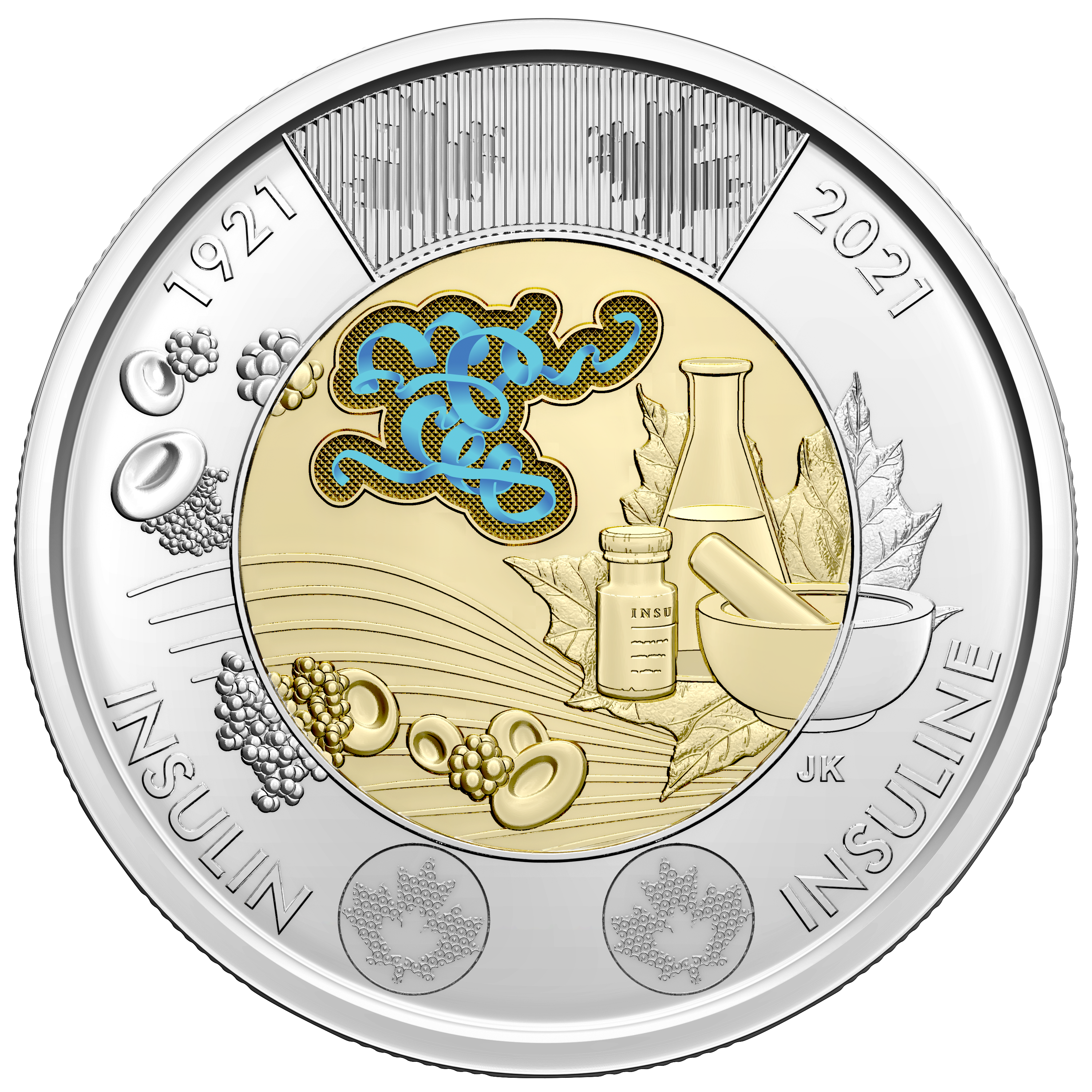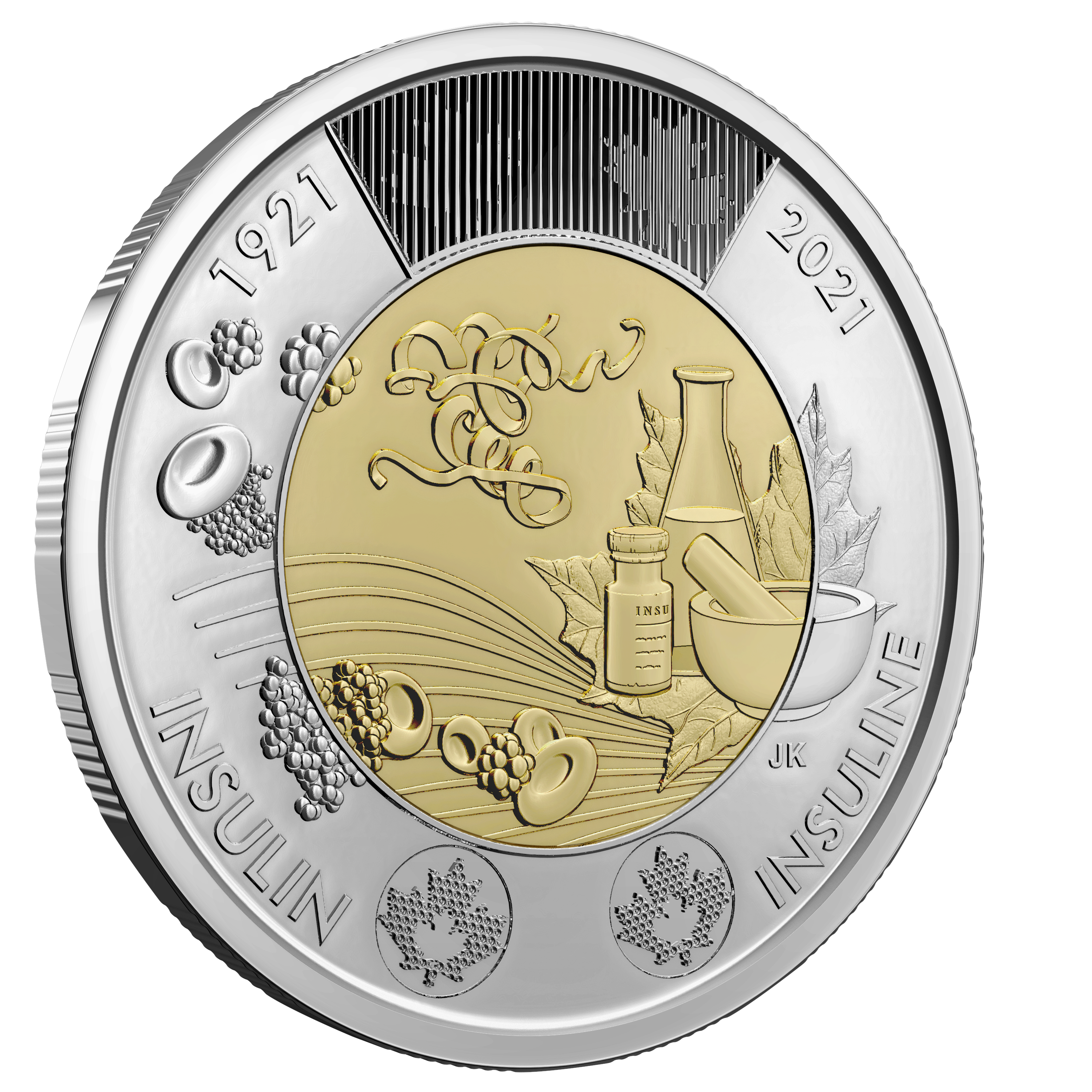 These collectibles may be ordered by contacting the Mint at 1-800-267-1871 in Canada, or online at www.mint.ca/insulin. They are also available at the Royal Canadian Mint's Winnipeg boutique, as well as through the Mint's global network of dealers and distributors, including participating Canada Post outlets. Celebrate the discovery of insulin:
About the Royal Canadian Mint
The Royal Canadian Mint is the Crown corporation responsible for the minting and distribution of Canada's circulation coins. The Mint is one of the largest and most versatile mints in the world, offering a wide range of specialized, high quality coinage products and related services on an international scale. For more information on the Mint, its products and services, visit www.mint.ca. Follow the Mint on Twitter, Facebook and Instagram.