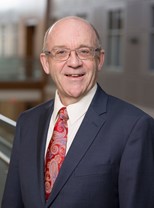 Dr. Preston Smith became Dean of the USask College of Medicine in 2014 and began his second five-year term 2019. As Dean, he has led the college's extensive work in restructuring to improve all facets of medical education and increase research capacity, as well as prioritizing Indigenous health, learner wellness and faculty and staff engagement. Throughout, he has built effective relationships and partnerships across Saskatchewan's healthcare system.
Before coming to Saskatchewan, he was the Senior Associate Dean of Education in the Faculty of Medicine at Dalhousie University and played a key leadership role in developing and overseeing the new Dalhousie medical education program, launched in New Brunswick in 2010, that included his critical relationship-building role with New Brunswick partners. He has been instrumental in starting new family medicine residency programs in PEI, New Brunswick and Nova Scotia, and developed the team and organization for a Nova Scotia Medical Education Network. 
He served Moncton for 25 years as a family physician with a large community practice, where he also had extensive involvement in hospital administration. He has extensive experience in health system reform and administration, having served as Vice-President of Medicine in southeast New Brunswick when that province moved from 52 hospitals to eight regions.
Later in Halifax, he ensured the seamless integration of Dalhousie Medicine New Brunswick when New Brunswick moved to two regional health authorities. While serving for four years on the board of the IWK Health Centre (children's hospital), he developed an in-depth understanding of both children's hospitals and the complexities of transitioning to a large, amalgamated provincial health region.
A highly regarded medical educator and administrator, he completed his medical education at Dalhousie University, and is a Certificant and Fellow of the College of Family Physicians of Canada. In 2010, he completed a Master of Education focused on medical education from Mount Saint Vincent University.
Over his career, he has proven his ability to enhance patient care through leadership and excellence in education, administration, clinical care and research, supported by his strengths in developing relationships, collaboration, consensus building and change management. Since moving to Saskatchewan, he has earned a reputation here as an honest, transparent, solid hands-on team player. He has a lifelong excitement for innovation and change.